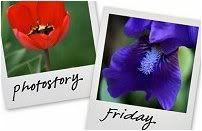 Hosted by Cecily and MamaGeek



Today Emily Rose had her 15 month check up. Oh how she hates the doctor. As soon as you lay her down to check her length, the rest of the visit is all down hill.

Princess Emily is healthy and charting way up in numbers. Her vocabulary is that of a 18-24 month old and her measurements all fell in the 90th percentile. We are so happy to have had such a good visit and to hear the doctor say Emily's doing so well.

In addition to the meltdown she had while I was wiping her boogies, she really hated me after I held her down for two shots. lol!

All was forgotten when we spent the

day at the park

though. Funny how swings and slides make the boo boo's better. lol!
Weight: 25 Pounds
Length: 32 Inches
Head Circumference: 18 Inches


(90th Percentile For All)