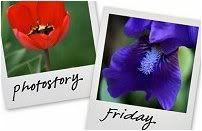 Hosted by Cecily and MamaGeek


Emmy, my youngest. At 18 months, she's proven to be quite "Super" at a lot of things.
She's a super-biter, super-bully, super-scratcher and super attached.
Thankfully, she's also
Super Cute!
*More photo's of this Super day at the park can be found in our FLICKR account. Enjoy!