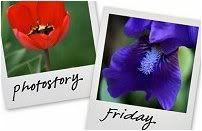 Hosted by Cecily and MamaGeek



My precious little one is 17 months old this week.

My Dearest Emily, you brighten my day from the moment I hear you call me in the morning. Your smile is genuine, your heart warm and your curls are fabulous!

(Taken with a 300mm Nikon Lens, Loaned to me by Karen. Thanks!)
Click to enter for a chance to win a $25 Amazon Gift Card
that I am giving away over at I "Heart" Tucker.