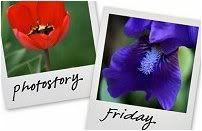 Hosted by Cecily and MamaGeek



I'm still trying to recover photos from my mac crash but I'm also trying to remember the details of our Florida trip. I really want to finish up the series soon. I came across these photos tonight and whole heartily wished I could be back on this very beach. It was beautiful and even though slightly chilly, it was so much warmer than here! lol!

We will make it back to Clearwater this year, but until then, I'll gaze at these photos and remember what a wonderful time we had together. The girls were fascinated with the beach, the sea and the shells. It was a lovely vacation spent chasing seagulls in the sand and walking the planks of the boardwalk.